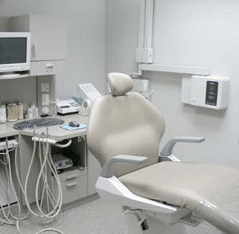 If you are looking for a highly trained and experienced prosthodontist in Naperville, you have come to the right place. At our practice, you will receive the highest quality dental treatment with the utmost attention paid to detail. From the moment you walk into our office, you will receive a warm and friendly greeting from our staff. Dr. Williamson, a knowledgable, caring prosthodontist with exceptional skills and a gentle touch, will address all of your oral concerns and explain your treatment options. We will be more than happy to answer all of your questions and put your mind at ease before and after your treatment.
Scheduling Appointments
To make an appointment, simply call us or click here to Request an Appointment online. Should you have any questions or concerns, please do not hesitate to contact us.
Payment Options
We accept Visa, MasterCard and Discover credit cards. While we do not participate in any dental insurance networks, our knowledgeable staff will be more than happy to submit your claims for reimbursement.
Convenient Location
Our office is located at 1220 Hobson Rd, Suite 212, Naperville, IL 60540 with ample parking available in our lot. Please enter your zip code or city, state below for door-to-door directions.
This Location
1220 Hobson Rd
Suite 212

Naperville
,
IL
60540
(630) 848-9373
Office Hours
wednesday
10:00am - 6:00pm
Follow Us
Referring Doctors